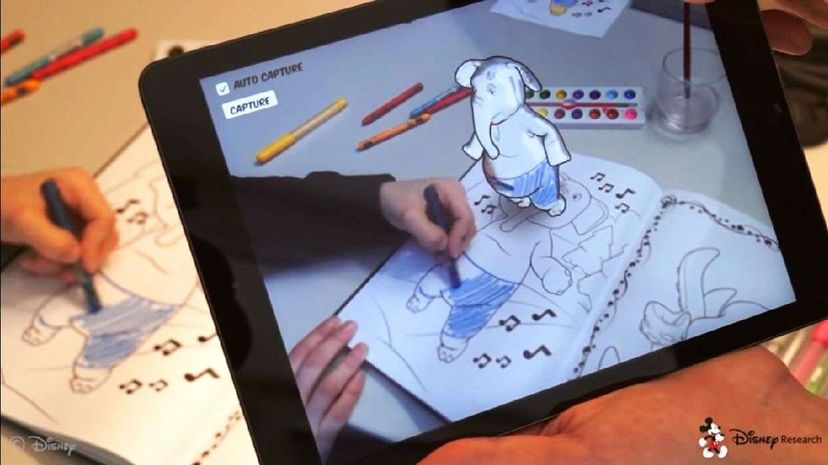 When Sonia Weiser gets stressed, she knows what to reach for — a coloring book.
"You have to think about what colors to use and fill in the lines," says Weiser, a New York City-based freelance writer, "and that helps block out the usual buzz. I still think while I'm doing it, but my overall mental state is less chaotic."
Soon, Weiser could be soothing her psyche in 3-D.
A newly developed coloring book app could turn flat images into three-dimensional characters that virtually leap from the page. The app, called Disney Color and Play and created by Disney Research, uses augmented reality to turn an ordinary activity — coloring on paper — into 3-D characters. As the character's colors are filled in with crayons on paper, an app recognizes the colors and fills them in, in real-time, to create an animated version in the app.
An early version of this technology was released mid-2015 on Google Play and iTunes, and more commercial products incorporating augmented reality are in the works. The Color and Play app uses a tracking method to monitor changes to the paper. 
As a user colors the paper in 2-D, the app simultaneously applies color to a 3-D character, and uses pre-determined "lookup maps" for the character to apply color to parts of the image not seen in 2-D — like the back of a character's head.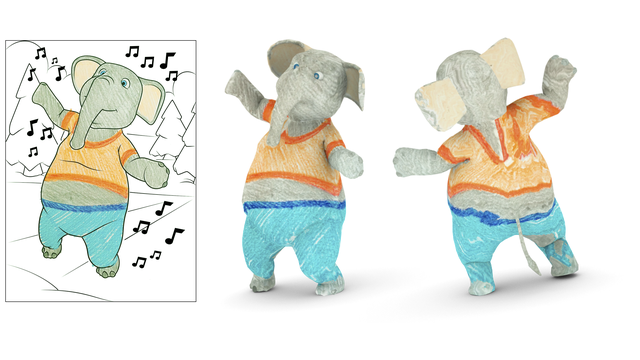 The app isn't designed to replace the art of coloring, but to transform the images on app-compatible coloring pages into characters that seem to come to life. It's an idea that has tested well with adults. During testing, the majority of users found the app motivated them to draw in coloring books, and 80 percent said the app made them feel more connected to the characters on the page.
As the popularity of adult coloring books explodes (some publishers can't print them fast enough), the technology may offer an added layer of attraction.
But Lynda Lampert, a registered nurse who colors two or three times a week, isn't convinced doing so in 3-D would add much to her experience. "I do it for the concentration it provides, which distracts me from my anxiety," says Lampert. "Coloring is rather mindless and meditative, and that's easier than reading. I usually color until I become bored with it, which is about 20 to 30 minutes, and I am usually past the feelings by then."