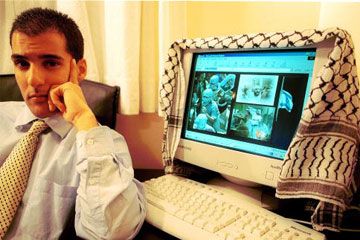 Brian Hendler/Liaison/Getty Images
Professional hacker Avi Buzaglo, shown at his home near Tel Aviv in 2000, was hired by authorities to keep foreign hackers from attacking Israeli sites.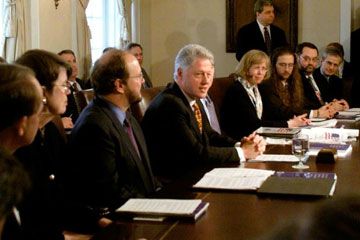 President Bill Clinton met with a group of Internet experts in 2000 to discuss the rise in hacking and ways to make the Internet a safer place to do business.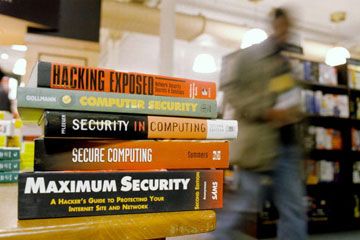 Chris Hondros/Getty Images
As hacking became a more common problem, there was an increase in books available on the subject of Internet security.
Gary McKinnon, who went by the name "Solo" on the Internet, was accused of hacking into major computer networks, including those operated by the U.S. Army, Navy and Air Force, as well as NASA and the U.S. Department of Defense.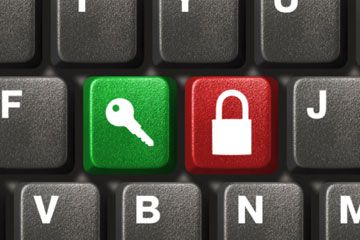 Computers don't come equipped with automatic security buttons, so it's important to understand what you can do to protect your information yourself.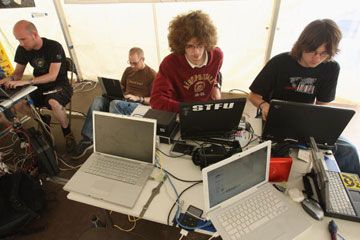 Over a thousand hackers attended the 2007 Chaos Communication Camp in Germany to share software and ideas.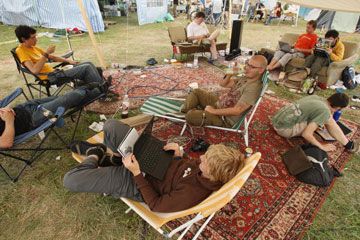 Participants at the Chaos Communication Camp set up outdoor lounges for ongoing hacking discussions.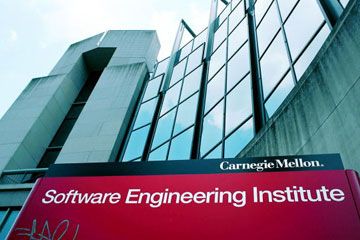 Chris Hondros/Getty Images
The Software Engineering Institute at Carnegie-Mellon University houses the Computer Emergency Response Team, which studies vulnerabilities in Internet security.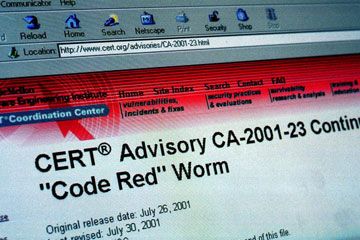 Chris Hondros/Getty Images
The Computer Emergency Response Team put out an advisory about the "Code Red" Internet worm, a 2001 virus developed by hackers.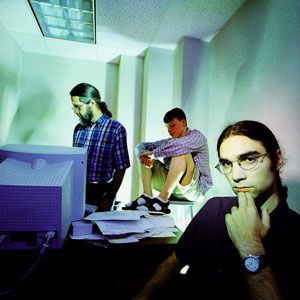 Catrina Genovese/Getty Images
Christopher Klaus, "X-force of software wizards," helps protect computer systems around the world, including those of major corporations, from hackers.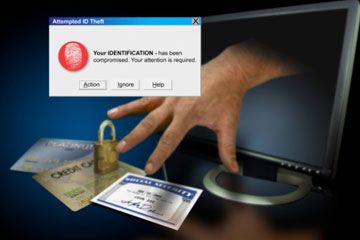 Identity theft by hackers is a growing problem, especially with so many people putting their personal information online.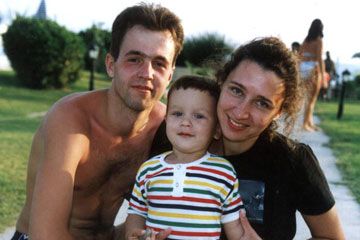 Dmitri Sklyarov of Russia, shown with his family, was the first person to be prosecuted under the U.S. Digital Millennium Copyright Act (DMCA) in 2001. FBI agents arrested him at a Las Vegas hackers convention.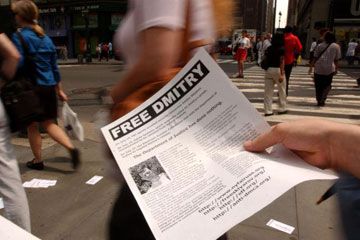 Spencer Platt/Getty Images
Young hackers protested Sklyarov's arrest by the F.B.I. under the DMCA, which was very controversial at the time.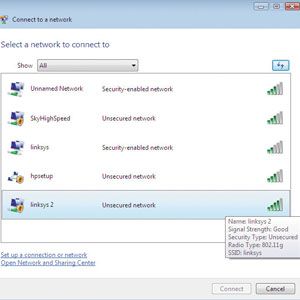 This screenshot shows two unprotected personal wireless computer networks from the front gate of Nevada's Nellis Air Force Base. Security officials there now encourage residents to secure their networks to block hackers.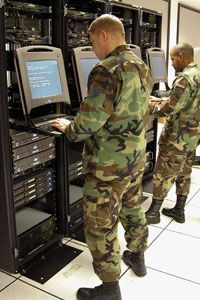 Gerald Sonnenberg/U.S. Air Force
Two staff sergeants battle hackers at the Air Force Communications Agency's technology interoperability facility.
Sgt. Michael J. Taylor/U.S. Army
Michael E. Coble, an information assurance analyst with the U.S. Army, debugged computers going to soldiers in Germany after they returned from deployment in Iraq.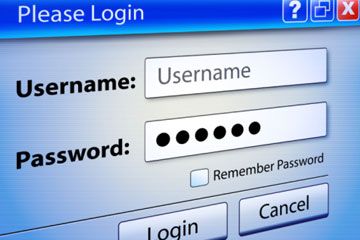 Choosing strong passwords and using different usernames and passwords for each site you visit are important steps in keeping hackers at bay.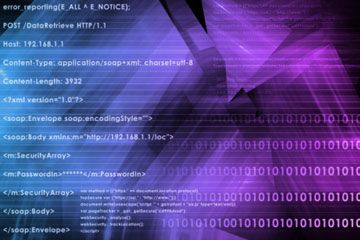 System software may look like gobbledygook to the average computer user, but hackers know how to find exactly what they're looking for.