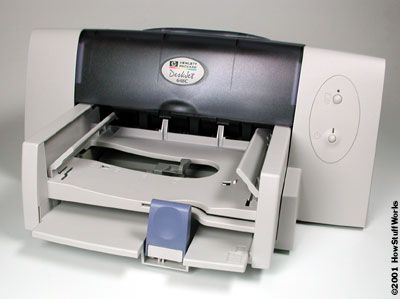 Inkjet printers shoot miniscule droplets of ink onto paper to create a seemingly fluid stroke. Take a look inside these popular machines.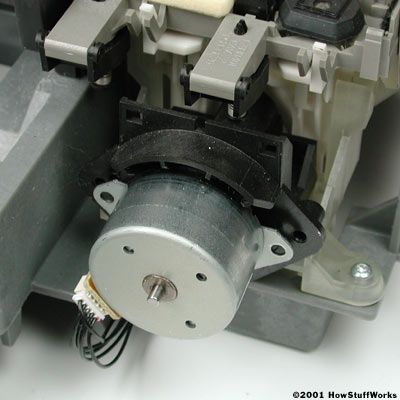 Stepper motors like this one control the movement of most parts of an inkjet printer.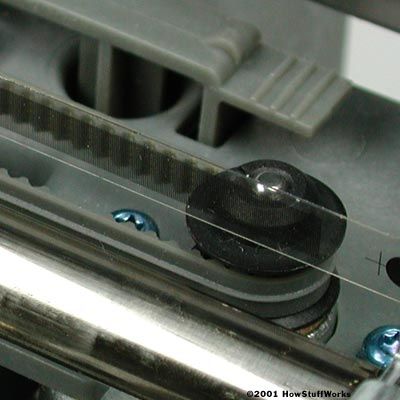 Here you can see the stabilizer bar and belt. The print head assembly uses a stabilizer bar to ensure that movement is precise and controlled.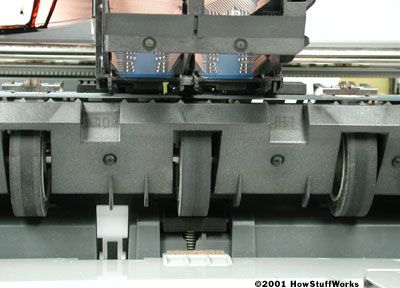 The rollers move the paper through the printer.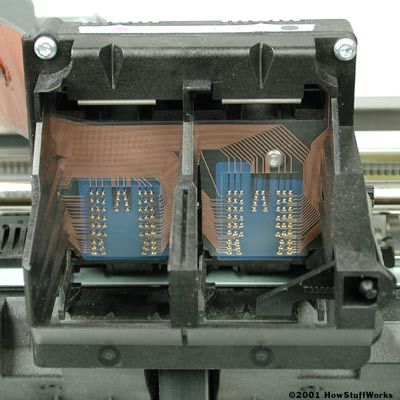 The print head assembly contains a series of nozzles that are used to spray drops of ink.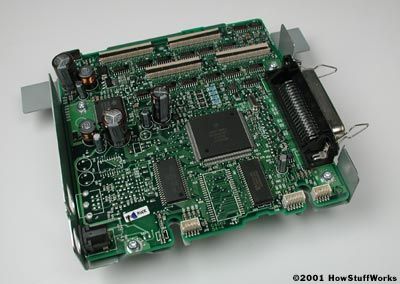 The mechanical operation of the printer is controlled by a small circuit board containing a microprocessor and memory.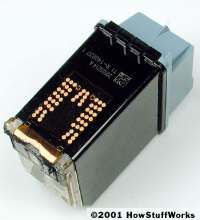 A typical color ink cartridge. This cartridge has cyan, magenta and yellow inks in separate reservoirs. For more information, see How Inkjet Printers Work.