Since the micro-blogging site Twitter was launched in August 2006, it has grown into one of the leading social networking Web sites. In case you don't already know, here's how it works: Twitter allows account holders to send messages, called tweets, up to 140 characters long to whoever chooses to follow that account. Most of the tweets are sent from cell phones, smart phones and PDAs, but they can also be sent directly from the Twitter Web site. It's a pretty simple concept, basically allowing users to send text messages to the masses in one fail swoop.
It didn't take long before celebrities got on board, realizing that it could be a powerful public relations and marketing tool. Why wait for a publicist to arrange a press conference to refute a rumor when you can just hop on your cell phone and reach a million of your fans who are more than eager to pass along your statement? So far it's worked out well, and celebrities have made Twitter a pretty useful tool in their marketing arsenal. The only problem is that celebrities are busy folks, so some have done what any other wealthy person in the media spotlight would do -- they're hiring people to Twitter for them.
The practice of "ghost Twittering" may be more common than people think. But since most ghost Twitterers are heard but not seen, it's impossible to know if your favorite celebrity is writing their own posts or not. The only way to know is if they cop to it. So far, not many of them have -- but the following five Twitter accounts have proven to be nothing more than ghost posts.
Venture capitalist and software pioneer Guy Kawasaki is probably best known for his evangelical work with computer giant Apple. He jumped on the Apple train in the mid-1980s, preaching its virtues to the masses before leaving and coming back again in 1995. Now Kawasaki is a noted author of books about software and business marketing, and also has a successful weblog called "How to Change the World: A practical blog for impractical people."
It's no surprise that Kawasaki embraced Twitter -- there are more than 23,000 posts on his account page as of April 2009. It should also come as no surprise that Kawasaki employs not one, but two ghost writers to fill in for him. The difference between Kawasaki and some other Twitterers who employ ghost writers is that he freely admits and embraces it. His ghost writers are used to help him market his appearances and other career related activities as well as providing general tech news posts. Sometimes they'll relay messages straight from the horse's mouth, but most times they're expected to be familiar enough with his vision to be able to tweet away without guidance.
Britney Spears is a popular singer who got her start after appearing on the television talent show "Star Search." Since then, Spears has gone on to sell more than 60 million albums worldwide to become one of the top female singing acts of all time [source: telegraph.co.uk]. Spears is just one of the many celebrities that have used Twitter to message out information to her fan base. She's also one of the more popular Twitter users to freely admit that she uses ghost Twitterers. In fact, Spears goes so far as to have her ghost writers indicate that they wrote it at the end of each tweet. This way fans have an idea when her manager might be posting something and when it's the real deal. As for whether or not her "real" messages are in fact being keyed in by Spears herself, there's really no way of knowing. But at the very least, her assistants are being told what to say by the pop queen.
American President Barack Obama made history by becoming the first African-American to hold the highest office in the United States by defeating John McCain in November 2008. While on the campaign trail, Obama's staff used many social networking Web sites to get information out to his supporters. Obama is a new President for a new generation of connected Americans and he's embraced the technology along with them. In April 2009, the President's Twitter account was in the process of being migrated over to a more general White House Twitter account. Here, Americans can get information that the White House feels is important to message out, like links to newsworthy articles that the public should be aware of. As of now, the Twitter account is ghostwritten, but don't be surprised if President Obama logs on from time to time with some of his trademark words of inspiration.
Aussie actor Hugh Jackman is best known for being a great song and dance man and for shredding his co-stars to pieces as Wolverine in the X-Men movie franchise. In April 2009, Jackman was in the news for a different reason -- he was exposed as one of the celebrities to employ a ghost Twitterer. It seems that one of his employees was responsible for a message that referred to Sydney Australia's famous Opera House as the "Opera Centre." This blatant error forced Jackman to reveal the truth that he was not the one sending messages to fans. In Jackman's defense, he did apologize and came clean and claimed that the message was from his mouth, but lost in translation over the phone to his employee.
Rapper 50 Cent, aka Curtis Jackson III, made headlines in March 2009 when it was revealed that he was not the man behind his Twitter account. Like many other celebrities, Jackson's Twitter account was created and operated under the guise that it was him doing the writing. When the director of his Web presence came out with the words "He doesn't actually use Twitter, but the energy of it is all him," it created more of an uproar than was expected. Chris Romero, aka Broadway, is the man behind the man, at least as far as Twitter is concerned. Like most celebrities, the posts are chock full of bite-sized publicity and marketing information, so it shouldn't come as a surprise that the actor and rapper wasn't the one behind the keys. But Jackson, and our number four entry Hugh Jackman, were the first celebrities to try and pass themselves off as Twitterers before being exposed.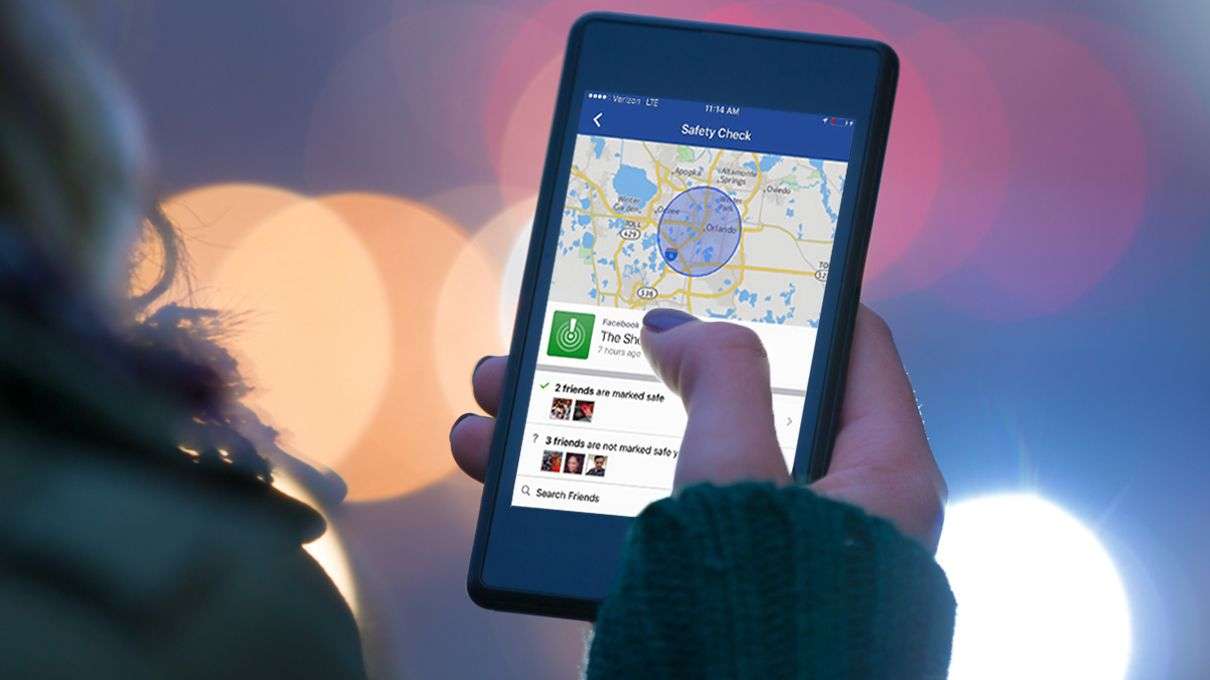 Up Next
Nearly 1 billion people got a Facebook Safety Check notification that a friend or loved one was safe in a crisis in 2015. HowStuffWorks Now digs in.
---
Related Articles
Sources
"Jackman Apologizes for Twitter Error." Timesofindia.com. April 9, 2009. http://timesofindia.indiatimes.com/Entertainment/International-Stars/Jackman-apologises-for-Twitter-error/articleshow/4380818.cms

"Need a Job? Become a Ghost Twitterer." Mediabistro.com. March 27, 2009. http://www.mediabistro.com/mediajobsdaily/freelance/need_a_job_become_a_ghost_twitterer_112596.asp

"No Time to Tweet? Hire a Ghost Twitterer." Inquisitr.com. March 27, 2009. http://www.inquisitr.com/20784/ghost-twitterer/

"'Official' Bio." Guykawasaki.com. 2009. http://www.guykawasaki.com/about/index.shtml

Boutin, Paul. "President Obama's New Twitter Feed." Nytimes.com. May 1, 2009. http://gadgetwise.blogs.nytimes.com/2009/05/01/president-obamas-new-twitter-feed/

Cohen, Noam. "When Stars Twitter, a Ghost May Be Lurking." The New York Times. March 26, 2009. http://www.nytimes.com/2009/03/27/technology/internet/27twitter.html?_r=2&adxnnl=1&hpw=&adxnnlx=1241622293-UkEgfzwrYW9U1cXedr9Y4w

Hyatt, Michael. "Ghost Blogging and Twittering." Michaelhyatt.com. March 9, 2009.http://michaelhyatt.com/2009/03/ghost-blogging-and-twittering.html

Luft, Oliver. "Ghost tweets: are celebrity twitterers for real?" Guardian.co.uk. March 27, 2009.http://www.guardian.co.uk/media/pda/2009/mar/27/twitter-celebrity-50-cent- ghost-tweets

Moore, Matthew. "Britney Spears 'comeback' waxwork unveiled at Madame Tussauds." Telegraph.cp.uk, Feb. 16, 2009.http://www.telegraph.co.uk/news/newstopics/celebritynews/4638432/Britney- Spears-comeback-waxwork-unveiled-at-Madame-Tussauds.html