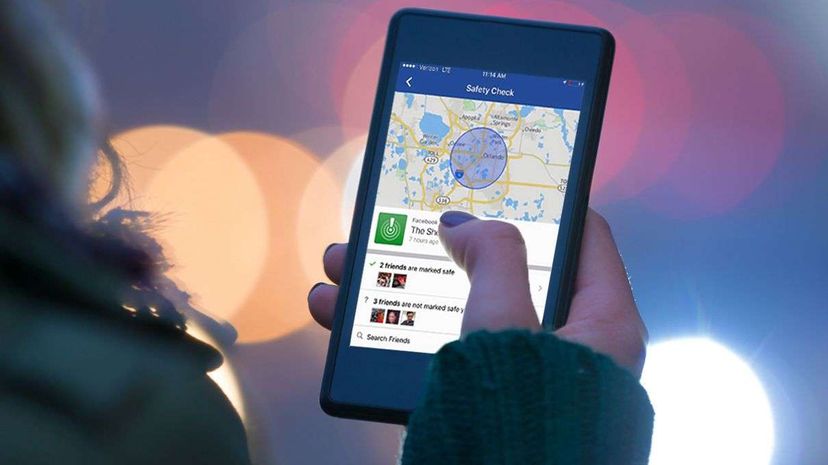 Facebook engineers first imagined the feature Safety Check amid the chaos and confusion surrounding the 2011 deadly and devastating tsunami in Japan. The original idea was to quickly connect friends, family and loved ones with those who might be in the area of a natural disaster.
On the morning of June 12, for the first time in the United States, the social media behemoth activated Safety Check in response to the terrorist shooting in Orlando, Florida. The decision immediately was met with positive reviews by many on Facebook for keeping the lines of communication open between those in the area of the shooting — where 49 people died and an additional 50-plus were wounded in a nightclub attack the night before — and their Facebook friends around the world.
Facebook has instituted a Safety Check more than a dozen times already this year, for both natural disasters and terrorist attacks.
How It Works
The feature is simple enough. If you're in an affected area — determined by the city that you list in your profile, the area that Facebook determines you're using the internet or your specific location, if you've enabled location services — Facebook will send you a notification. You're directed to a page where you can click a button that says either you're OK or that you're not in that area. That automatically informs all of your Facebook friends.
If you're not in the area, you can still check on your friends who might be and mark another person safe (if you're friends).
Safety Check was launched in October 2014 and first used for disasters like earthquakes in Afghanistan, Chile and Nepal, as well as storms in the South Pacific and the Philippines. It was first activated for something other than a natural disaster in November 2015, with the terrorist attacks in Paris.
Almost immediately, Facebook was criticized for not using it in earlier terrorist attacks.
"Until yesterday, our policy was only to activate Safety Check for natural disasters. We just changed this and now plan to activate Safety Check for more human disasters going forward as well," Facebook founder Mark Zuckerberg wrote in a post on Nov. 15, 2015.
"We chose to activate Safety Check in Paris because we observed a lot of activity on Facebook as the events were unfolding. In the middle of a complex, uncertain situation affecting many people, Facebook became a place where people were sharing information and looking to understand the condition of their loved ones," Alex Schultz, Facebook's vice president of growth, wrote after the Paris attacks. "We talked with our employees on the ground, who felt that there was still a need that we could fill. So we made the decision to try something we've never done before: activating Safety Check for something other than a natural disaster."
The Reach of Facebook
In Safety Check's first year, Facebook showed how powerful a platform it can be. The company told CBS News earlier this year that more than 950 million people received a notification that a friend or loved one was safe in a crisis in 2015.
The social media company's stated mission is "to give people the power to share and make the world more open and connected." More than a billion people are active on the platform daily, according to the company, and more than 1.5 billion use it actively every month.
Facebook, which has grown into a Fortune 500 company since its inception in 2004, often is slapped down for its privacy and advertising policies and its sheer, often overbearing omnipotence. But in crisis situations like the one last weekend in Orlando, Facebook seems to have shown once again that it's at its best when it's bringing people together.