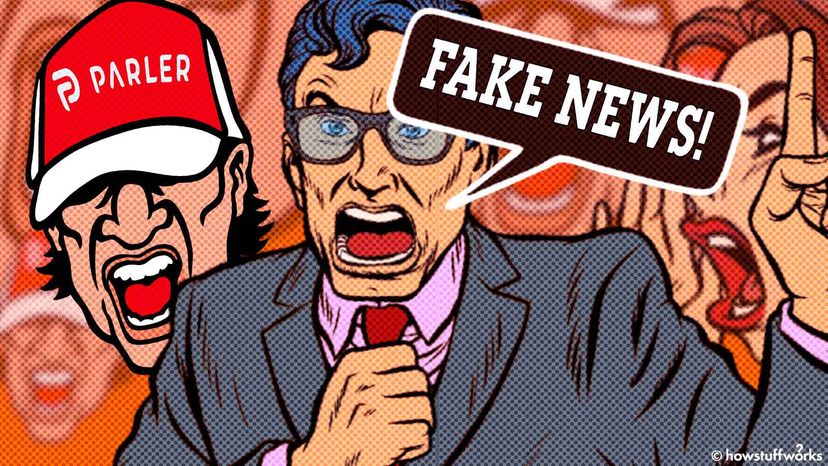 Editor's note: Since we first published this article on Dec. 4, 2020, Amazon Web Services essentially put an end to Parler, the social media website that has catered to supporters of President Donald Trump, including some who used the site to coordinate the violent attack on the U.S. Capitol on Jan. 6, 2021. Amazon removed the site effective Jan. 11, 2021, at midnight for what it said was a violation of its terms of services. In a letter to Parler, Amazon said it had seen "a steady increase in ... violent content on your website, all of which violates our terms." Apple and Google also have removed the Parler app from their online stores. As of the time of this update, Parler had yet to find another hosting service for the social media site.
The social media site Parler is the latest, hottest online hangout, a place where everybody has an opinion, and nobody is shy about sharing it. The name was originally meant to evoke the French word "to speak" (par-LAY), but nobody pronounces it that way. Everybody says Parler the same way they say that stuffy, front-of-the-house sitting room where ancient Aunt Biddy took to entertaining guests.
The main difference between Parler and, say, social media superstars Twitter and Facebook? Parler is, at least for now, a practically no-holds-barred "free speech" free-for-all, where just about anything goes. And, at least for now, Parler is almost exclusively a domain to talk politics. Specifically, right-wing politics.
So if you think a massive voting fraud conspiracy is the reason that Donald Trump lost the 2020 presidential election (and you'd never use the word lost); if you stand with the Proud Boys and against the "fake news"; if you think Twitter and Facebook are stymieing your First Amendment rights and that Big Tech is out to silence conservatives ... well, there's a place for you on Parler.
But, like a lot of social media, you'd better watch out. It can get ugly on there.