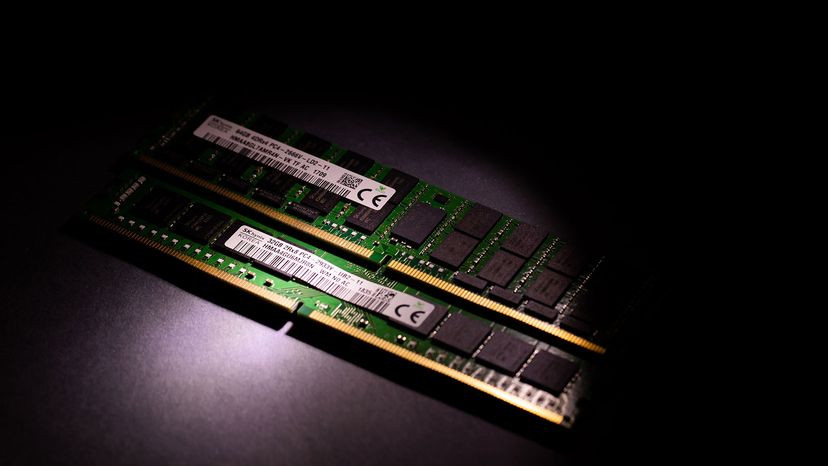 In a PC, Mac, smart phone or gaming system, one of the most important functions is its random access memory (RAM). This memory sets the upper limit of tasks which the computer can perform at one time. If a computer has only a few gigs of RAM, then installing a few more will make its job easier. However, continuing to add more and more memory to the same processing power will quickly provide diminishing returns.
If you think of your computer as a factory assembly line, then RAM is like the workbench full of parts, ROM (Read Only Memory) is warehouse storage, while the CPU (Central Processing Unit) is the worker tasked with turning the parts into a finished product. RAM, ROM and CPU function as a team, and if one is slow, the whole computer will become slow. A giant workbench is not going to help an exhausted worker, and a fast worker is going to have a rough time if he or she doesn't have an effective amount of space. Similarly, the most cutting-edge CPU on the market will be constantly bogged down if there's a lack of available RAM, and an excess of RAM won't do any good for an aging CPU that can't work through it fast enough.
ROM hardware also has a speed limit at which it can transfer its static memory over to RAM, where the data becomes malleable. For this reason, old fashioned mechanical hard drives are starting to be replaced by SSDs (solid state drives), which can read and write several times faster. However, ROM speed is less likely to be the bottleneck on PC performance.
The CPU loads in the data files at which you want to look, which might total several gigabytes if you are opening many web pages, running apps in the background, or using graphic-intensive programs like video games. A big application can easily take a gigabyte of RAM or more, which can slow your system down significantly if there isn't enough memory. On your machine, at any given time you might have the following applications running:
A web browser

A word processor

An e-mail program

Media editing software

Calendar and scheduling software

A video conferencing program
­Besides all of those applications, the operating system itself is taking up a good bit of space. Everything together may need more RAM than your machine has.