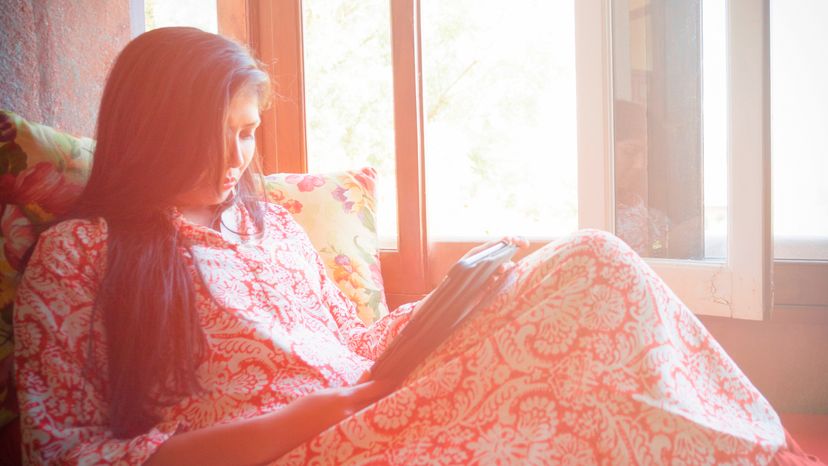 Remember when deciding to pick up a book only required one decision: Which book to get? In the age of smartphones, tablets, computers and e-readers, it's not so much what you're reading but how you're reading it. And you can almost guarantee that if a huge corporation wants to sell you a book, it also wants to shove the device that allows you to digitally read it in your hands.
The first e-reader was launched in 2006 by Sony Corp. It was the launch of the Amazon Kindle in 2007, however, that made having a digital e-book reader a foregone conclusion to 21st-century living. Suddenly, anybody in the business of selling books needed a device to keep customers browsing their digital shelves.
In November 2009, Barnes & Noble Inc. launched the Nook, a standard E ink display that operated on an Android system and allowed direct download and even sharing of Barnes & Noble books. A year later, the Nook Color debuted, with WiFi capability and a sharp color display. This was all fine and good until the Apple iPad came along, when suddenly competition to up the tech ante became fast and furious.
Enter the Barnes & Noble Nook Tablet, launched in November 2011. The Tablet promises a full selection of the 2.5 million titles Barnes & Noble has in store and an easy way to get at them. Unlike a traditional e-reader, the Nook Tablet wants to be more than just your digital bookshelf. It also probably has a somewhat nervous eye on the iPad, and for good reason: In 2011, Amazon and Barnes & Noble sold a combined 7.5 million tablets, while Apple's iPad sold a whopping 40.4 million units [source: Tofel]. That means it has to compete not just to be a great medium for reading "Moby Dick" but also one for playing Words with Friends, streaming Netflix and checking your e-mail.
What exactly does a Nook Tablet offer, and how does it compare to other tablets and e-readers on the market? Let's find out.