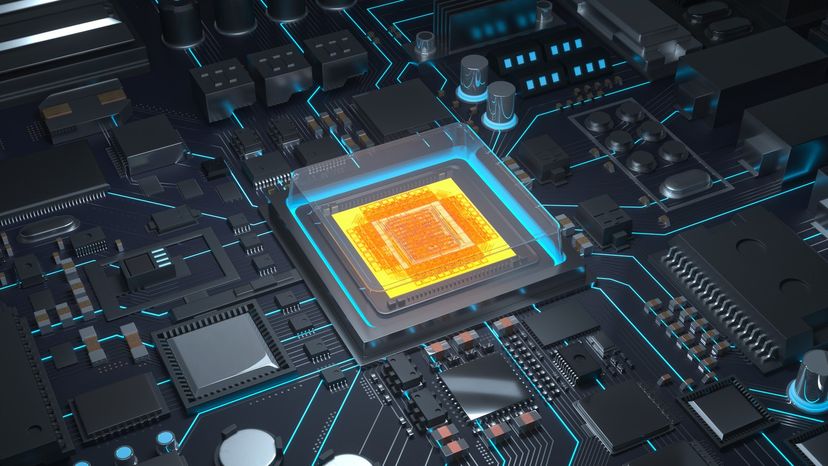 Two of Intel's most popular microprocessors are the Pentium and Celeron. Here are the similarities and the differences:
The main advantage Pentiums have over Celerons in 2021 is a feature called "hyper-threading." This function allows the operating system to virtually "split" each processor core in two. So, a dual-core Pentium can effectively perform similarly to a quad-core. The manufacturer states that hyper-threading can boost computing speeds up to 30 percent higher during CPU-intensive tasks.
The Pentium used to be Intel's high-grade processor, but it has since been replaced by the Core series, knocking it down to a mid-tier product. The Core line is intended for businesses and entrepreneurs and comes with all-around better stats. They have similar clock speeds to the Pentium chips but aren't capped at two CPU cores. In fact, the top of the line comes with a whopping 18 cores, making it several times faster than the cheaper lines.
Core processors also have many more megabytes of cache memory, but the same bus speed as Intel's other options. Additionally, they gain a "turbo boost" function, which allows the CPU to overclock itself automatically for short periods. Hyper-threading is also enabled, making the multi-core performance even more impressive. This speed does come at a price, with the most expensive Core units retailing at over $500, while a Celeron processor might cost under $100 and Pentium roughly between $100 and $200.
Celerons often come pre-installed in budget-conscience laptops, tablets and other compact smart devices. They're just fine for that purpose, but for multitasking on a PC, the hyper-threading feature available on Pentiums will probably come in handy. If you regularly use resource-heavy programs like Photoshop, media production suites or modern 3-D games, you should opt for a multi-core CPU such as Intel's Core processor or AMD Ryzen.