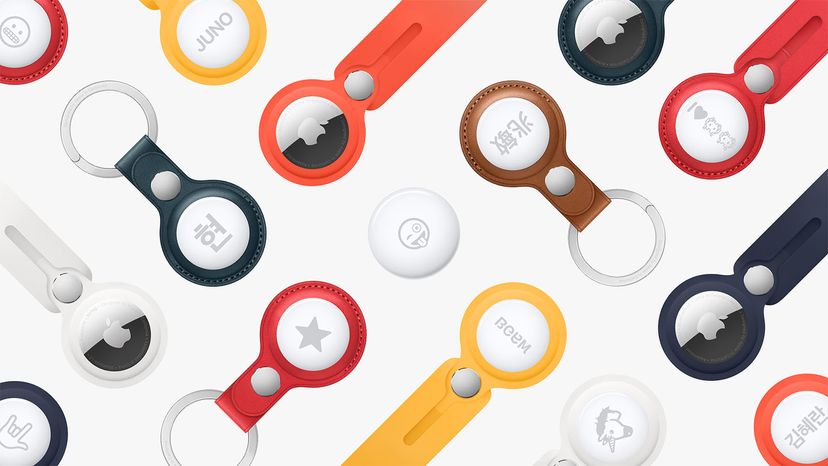 AirTags can be attached to luggage, briefcases, laptops or anything else that you find yourself searching for from time to time.
Apple
The latest addition to Apple's gallery of gadgets isn't a phone or a laptop, but an easy way to help you find things that are lost. Apple AirTags are a special accessory you can pair with your iPhone to securely track and find items that have been misplaced.
AirTags are incredibly small (about the size of a quarter) white discs with optional customization including emoji and letters on one side, with a shiny chrome underside. They're meant to be either attached to or tossed in a bag, wallet or wherever you think you might need them.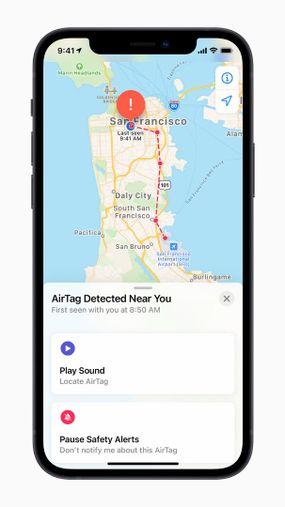 The AirTag detection screen on your iPhone tells you when and where a paired AirTag was last seen.
Apple
AirTags use Apple's AirTag Find My network, which relies on Bluetooth connectivity across hundreds of millions of devices to detect and report the location of missing items and devices. The data is encrypted and anonymous, which means you don't have to worry about others being able to access it. This means AirTags are useful for finding your lost keys in the living room or your bags at the airport if you happen to become separated from them.
The Find My network is part of the Apple infrastructure that can be invaluable if you routinely have things go missing. Whether it's your wallet or a bag of personal belongings, it allows you to put items into "Lost Mode" once you realize they're missing. You can supply your phone number and opt into updated location information should anyone find the item you've specified with an AirTag.
AirTags even offer protection for those who might have fallen victim to their more nefarious uses: slipping one into someone's belongings or even onto their person. Apple uses Find My accessory alerts to let you know if there may be a tracking device on you. You can detect serial numbers, item functionality and more should Apple send you one of these alerts. This keeps you from having to worry about an AirTag being used to track you.
If you're the type of person who is forever misplacing things and find yourself constantly scouring your living room or car for your briefcase or keys, an AirTag or two might make a good investment. At $29, they're fairly inexpensive, and you can customize them to your liking. With a four-pack running at $99, they do make sense economically as well, so it isn't a big deal to buy a few and attach them to some of the items you need to keep track of the most. At this price, with this type of functionality, AirTags are indeed a worthy investment. Just make sure you actually attach them to the items that matter the most.