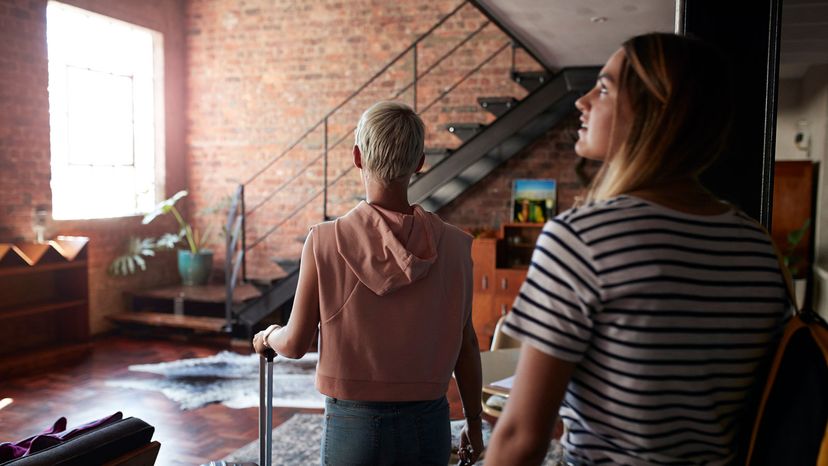 When you arrive at your Airbnb- or VRBO-booked rental home, you hope to relax and let your hair down. But these days, high-tech surveillance gadgets of all kinds make it easy for unscrupulous property owners to spy on you, perhaps during your most private moments.
Modern surveillance cameras are cheap, tiny, and in some cases, designed to be difficult to spot, particularly if you're not keeping an eye out for them. They are often made to look like other products, like smoke detectors, alarm clocks, AC power adapters, computer speakers, books, houseplants, or other common objects, all the better to disguise their real purpose. A 2019 survey by financial services firm IPX found that 11 percent of respondents had discovered a hidden camera in an Airbnb.
You'll never know – and may never want to know – what a sketchy person might do with those photos and videos. Ugh. It's almost enough to make you opt for a permanent staycation in the familiar surroundings of your own home.
But let's back up for a moment. Is it legal for someone to record your activities at a rental property? After all, you don't own the place and it's understandable that landlords might be anxious to make sure you're following the rules and not throwing wild parties that could damage the home.
"There is no federal law regulating hidden surveillance, which means that the law of the state in which the Airbnb property is located would govern," emails Matthew A. Dolman, a managing partner at Sibley Dolman Gipe, a Florida law firm. "For example, in Florida, Minneapolis and Minnesota, hidden cameras are only prohibited where a person would have a 'reasonable expectation of privacy.' Whether a kitchen or living area owned by a host would fit into this category would depend on the circumstances."
He says that by contrast, in New Hampshire, Maine, South Dakota, and Delaware, the host would legally need consent to use hidden surveillance of any kind.
Some rental companies realize the issues and try to balance the power of owners and renters.
"Airbnb prohibits the use of indoor security cameras without full disclosure, and cameras are prohibited entirely from bedrooms or bathrooms," says Dolman. "However, if you're staying at an Airbnb and discover a camera planted without your knowledge, a refund is the most the company will generally do to remedy the situation."
In short, private rooms like bedrooms and bathrooms really should be off-limits for any law-abiding owner. But it's the bad eggs we're worried about. How can you proactively protect yourself?