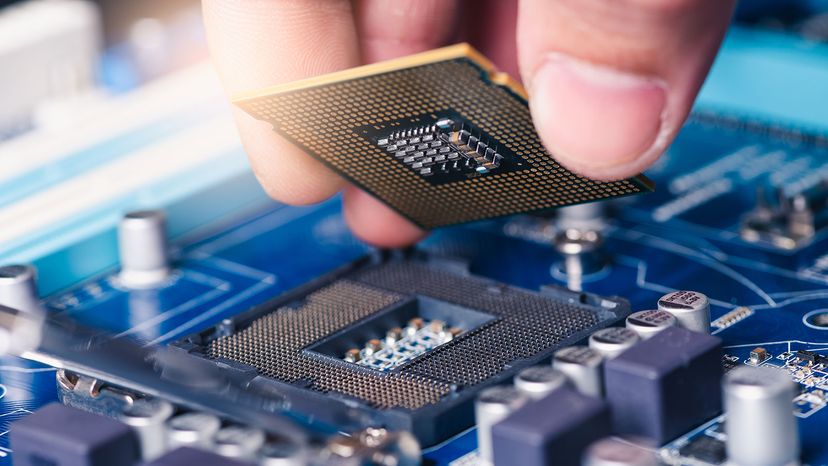 Overclocking, in simple terms, allows computer hardware to run at speeds faster than the manufacturer intended. While overclocked, a computer's CPU or central processing unit (the electronic circuitry that executes computer program instructions), can do more tasks at once, render media faster or display video games at higher frame rates. However, the practice comes with the downsides of greater power consumption and heat buildup, and may be discouraged by manufacturers.
Every computer processor, be it a CPU or GPU (graphics processing unit) comes with a factory speed rating. This rating is a multiple of the clock speed, measured as a frequency in hertz. The clock speed of any given CPU is managed by its controller software, called BIOS. The clock speed measures the number of cycles a CPU can execute per second, measured in gigahertz, or billions of cycles per second. In 2021, consumer processors can commonly be found running between 2 and 5 gigahertz speeds. Older CPUs measured in megahertz, or millions of cycles per second.
Speed ratings are usually set conservatively by these companies because silicon production still does not allow two examples of the same processor to be 100 percent identical to each other. Imperfections on the microscopic level mean that each product on one assembly line will have slightly different capabilities. These variations also exist among each core in a multi-core CPU. As a result, chipmakers will lowball performance figures to keep uniformity among product lines. The true performance threshold of these processors is locked away in the BIOS, but it can be accessed through the process of overclocking.
Overclocking a computer's processor or CPU allows it to exceed factory speed limitations and complete tasks faster than normally possible. Other types of hardware, like GPUs and RAM, can similarly be overclocked for even greater boosts in performance.
While forcing your old or low-budget computer to run as fast as the more expensive stuff can sound like a fantastic proposition, for inexperienced users, overclocking may lead to its own issues. It's not a cure-all technique and works best in PCs with upgraded hardware.
If you want to try doing it, we have some advice below: