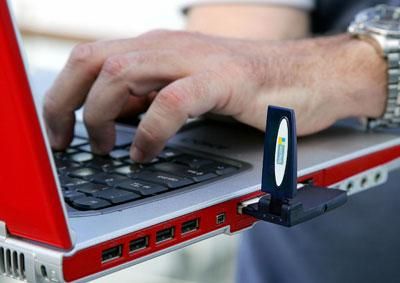 There are many older and newer technologies that allow you to get connected to the Internet, including this wireless Internet card. Click through the next few pages to see the different types of connections and find the one best for you.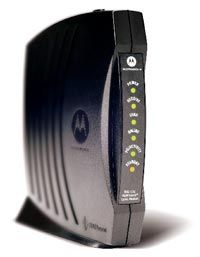 Photo courtesy Motorola, Inc.
Cable Modem. A cable modem allows users to get high-speed Internet from their cable provider, though in times of heavy usage with many connected users, performance might be significantly slower. See cable modem's competition next.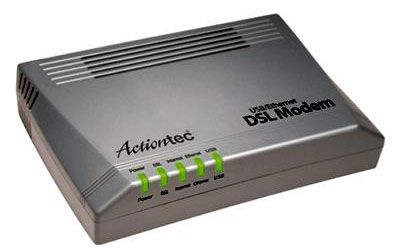 Photo courtesy HowStuffWorks Shopper
DSL Modem. Digital subscriber line (DSL) technology transmits data over phone lines without interfering with voice service. A DSL connection works better when you are closer to the provider's central office. See a broadband modem next.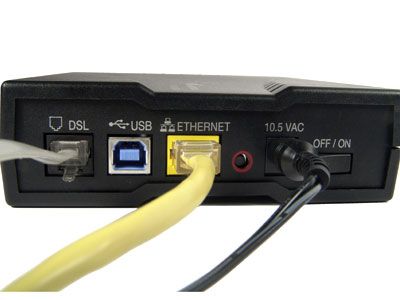 iStockphoto.com/Infomages
Broadband Modem. The broadband modem can use DSL or a cable Internet service to go online. Here, the DSL line connects to your phone jack and the USB line or Ethernet to your computer. Learn more about Ethernet connections next.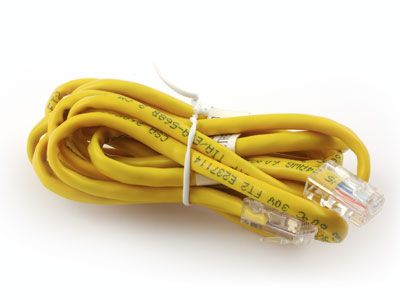 iStockphoto.com/jfmdesign
Ethernet. Ethernet cable connects devices in close proximity to a local network and the Internet. The next type of Internet connection uses Ethernet ports and is one of the newer Internet connection technologies.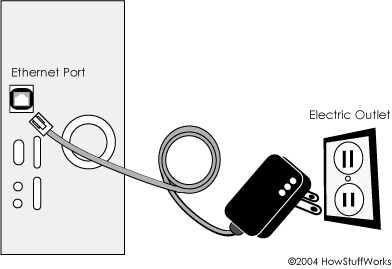 Broadband Over Powerlines (BPL). Imagine plugging your computer into any electrical outlet in your home and having high-speed Internet access. That's BPL, but it hasn't been implemented on a large scale. Learn about fiber-to-the-home next.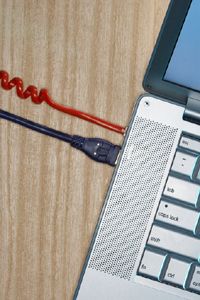 Paul Eekhoff/Getty Images
Fiber-to-the-home Broadband (FTTH). FTTH uses fiber optic cables to connect to the Internet. Such optics-based systems can deliver digital information -- telephone, video, data, etc. -- very efficiently. Explore mobile broadband next.
Andreas Rentz/Getty Images
[b]Mobile Broadband[b]. Most mobile broadband services simply require the use of a wireless Internet card (like the one from T-Mobile pictured above), which allows users to access the Internet through cellular signals. Learn more about wireless Internet cards next.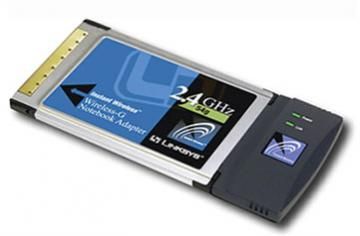 Photo Courtesy of Consumer Guide Products
Wireless Internet Cards. WiFi cards let you connect to the Internet at home or in a Hotspot if you have a wireless transmitter or adapter. Some cards come built-in to your laptop. See what is necessary for the WiFi signal next.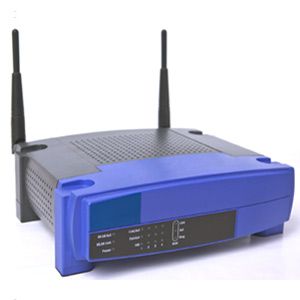 [b]Router[b]. This wireless router emits a signal that a WiFi detector or wireless card can pick up and use to connect to the Internet. You'll need a router if you are setting up a WiFi network at home. Some WiFi signals are going big time, like on the next page.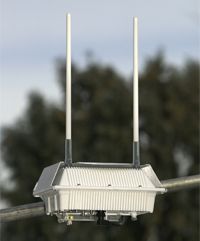 Photo courtesy Tropos Network
Municipal WiFi. Municipal WiFi potentially can provide free or cheap Internet access throughout cities. Routers, like the one above, are mounted on light poles. See what type of WiFi network Municipal WiFi uses on the next page.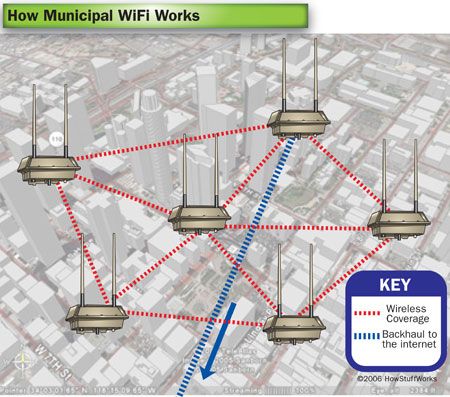 Wireless Mesh Networks. In a wireless mesh network, the network connection is spread out among dozens or even hundreds of wireless mesh nodes that "talk" to each other to share the network connection across a large area. See a bigger WiFi network on the next page.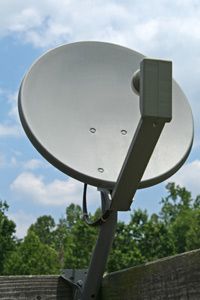 Satellite Internet. Satellite Internet uses a satellite dish to upload and download data communications. It is best for rural areas, or areas with no other connection option as it isn't the fastest. Next, see one of the easiest Internet connections.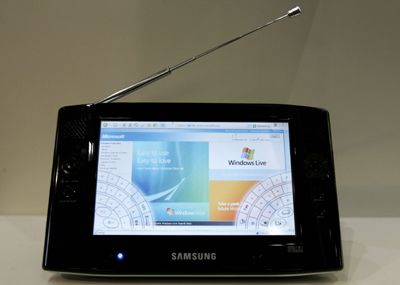 Andreas Rentz/Getty Images
Portable Internet Devices. Portable Internet devices rely on WiFi and WiMAX technology to connect to the Internet, and include smartphones and the iPhone. See Internet Connectivity to learn more.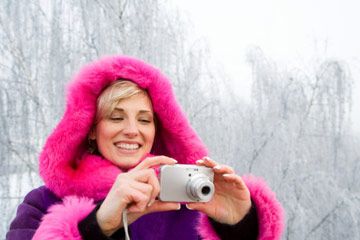 picturegarden/Riser/Getty Images
WiFi cameras let you upload pictures automatically to your computer or Web space from any location -- as long as there's an Internet connection.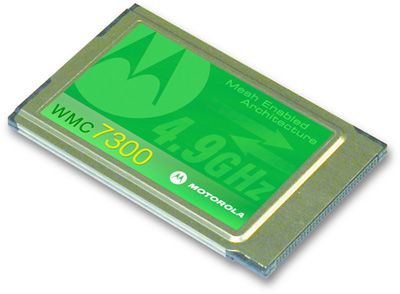 Learn about the amazing things that municipal wireless networks can do -- besides potentially providing free or cheap Internet access.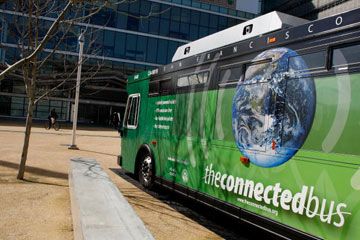 Justin Sullivan/Getty Images
San Francisco's MUNI system includes Connected Bus vehicles with Wi-Fi for passengers.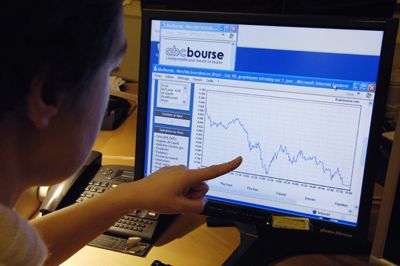 Stephane DE Sakutin/AFP/Getty Images
Corporate travelers can use prepaid Internet services to access sales reports and other documents while traveling.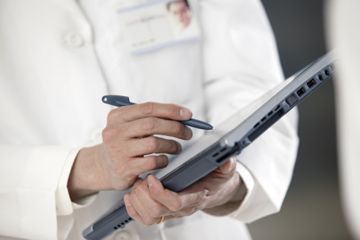 Comstock/Comstock/Thinkstock
Could proprietary platforms and devices splinter the Internet?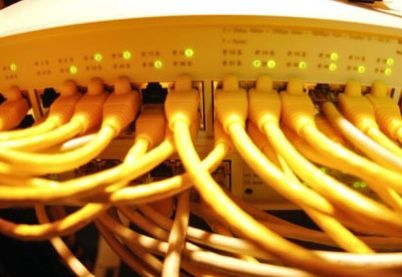 Hemera Technologies/AbleStock.com/Thinkstock
Cables connected to internet server