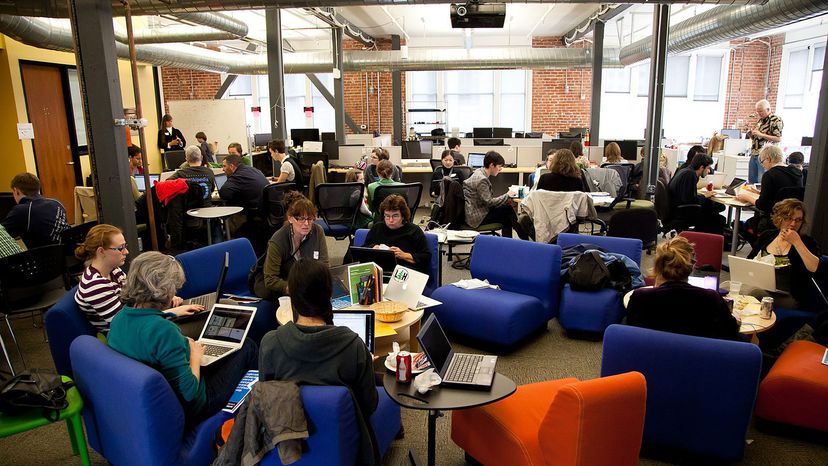 Wikipedia is the fifth-most popular website in the world. Millions depend on it for a quick overview of just about any topic under the sun. Anyone can write or edit for Wikipedia, which is both a strength and a weakness — especially in the area of gender. Only 16 percent of the people who create content and edit the online encyclopedia are women, according to a 2013 survey commissioned by Wikipedia, and the percentage was about the same in 2017, according to Wikipedia founder Jimmy Wales.
Wikipedia has gotten some bad press about this. New York Times articles have pointed out the whopping gender imbalance and at least one opinion piece called Wikipedia sexist toward women novelists. Other publications have pointed out racial bias. Researchers have published papers looking at the impact of so few women contributors and efforts have been made to address gender bias on Wikipedia. These include having "edit-a-thons" where women get together to write or update underrepresented Wikipedia categories, such as biographies on women in science or technology.
"Whoever is editing Wikipedia kind of shapes the content," says Jennifer Sutcliffe, an educational analyst at Emory University in Atlanta, Georgia, who assists faculty in using online tools. "Everyone has some biases ... that emphasize certain facts based on their point of view." As a result, content "can be skewed based on what information a contributor deems interesting." That's why it's important for the encyclopedia to have more female editors and editors of color, Sutcliffe says.
She got interested in Wikipedia through her job at Emory, and she first edited Wikipedia in January 2016, cleaning up the grammar for an article about an 18th century King of Nepal. Because she likes video gaming, she began to write about that, creating the entry for Rangi, a single-player virtual reality puzzle game.
Over three years, she took part in three edit-a-thons at Emory as part of Art + Feminism, an international campaign to improve coverage of gender, feminism and the arts on Wikipedia. The women at one Emory edit-a-thon were surprised to find that some of their Wikipedia entries on female artists were marked for deletion by other contributors.
"People said they weren't notable enough," Sutcliffe says. "It's a point of frustration."
Contributors to Wikipedia — called editors — are predominantly young, white males, mostly college-educated, according to Andrew Lih, author of "The Wikipedia Revolution" and an associate professor of journalism at American University. They are generally "a bunch of male geeks who are wealthy enough to afford a $2,000 laptop and a broadband connection," he told the Atlantic in 2015.