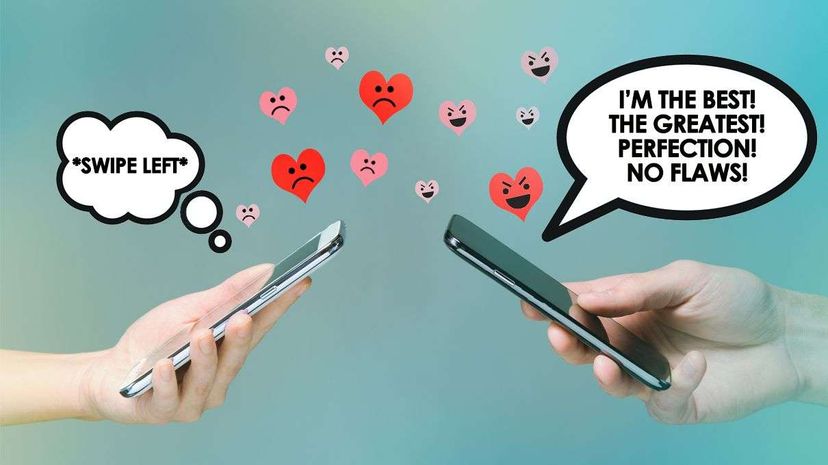 Self-esteem is important, but there's also such a thing as loving yourself too much. Whether it's a pro baseball player who admires his home runs just a tad longer than others or a certain presidential candidate with strange hair and a knack for telling you how great he is, self-infatuation usually isn't very attractive. That's a general rule that anyone looking for love online might want to keep in mind.
The bottom line is that it's better for your prospects in the online dating pool if you don't try too hard to make yourself look like a perfect catch. A pair of researchers at the University of Iowa recently found that online daters who appear to emphasize their best qualities and minimize their drawbacks are considered less attractive than others. The researchers had more than 300 people who use online sources for dating review profiles and compare them to outside information available on the web to verify information. The participants tended to find accurate profiles more attractive than those in which users seemed to be puffing themselves up.
Of course, tooting your own horn too much isn't the only thing that might make possible mates swipe left. A separate study recently concluded that daters who don't include a photo in their profiles are 20 times less likely to be contacted by other users than those with a profile pic. The University of Michigan researchers also concluded that age is an important factor in the world of web-based love. Both men and women were unlikely to reach out to daters who were significantly younger, while women also were reluctant to contact possible matches who were much older.