Realistic Examples
When all the tricks we've talked about so far are put together, scenes of tremendous realism can be created. And in recent games and films, computer-generated objects are combined with photographic backgrounds to further heighten the illusion. You can see the amazing results when you compare photographs and computer-generated scenes.
This is a photograph of a sidewalk near the How Stuff Works office. In one of the following images, a ball was placed on the sidewalk and photographed. In the other, an artist used a computer graphics program to create a ball.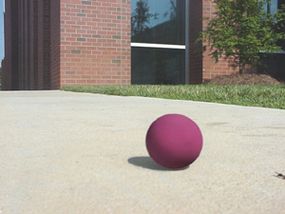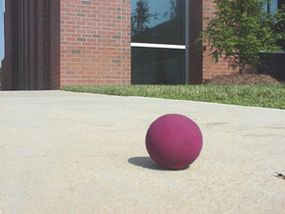 Can you tell which is the real ball? Look for the answer at the end of the article.