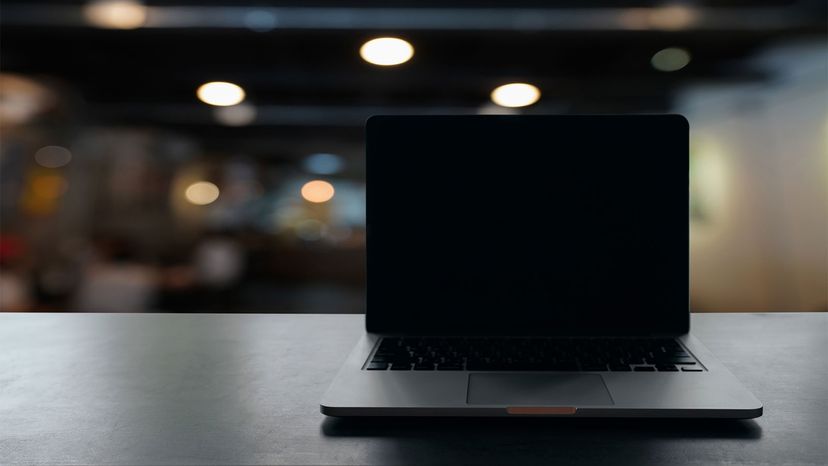 We expect the technology in our lives to work every time we turn the devices on. It's frustrating when they don't, especially when we have no clue how to solve the problem. The so-called "black screen of death" is common across operating systems — you turn the machine on, but the screen's blank. Sometimes the monitor lights up, other times it remains dark. Thankfully it's pretty rare — though it's happened often enough that people have given it an easy-to-remember name. So, what do you do when it happens to you?
A screen that doesn't turn on may be a sign of a malfunctioning screen or a bad connection between the computer and the monitor. For desktop computers, trying another monitor or cable is a simple way to see if one or the other is at fault. Of course, if you're having this trouble with your laptop or all-in-one system, or if a bad video card is the problem, some disassembly may be required.
Windows users could be confronting a corrupted system file. In that case you might see a blinking prompt, but nothing else on the screen. Another cause might be a problem with a display adapter. Basically, if the computer can't detect a monitor of some kind, the screen will remain black. In cases like these, when you can't even get the computer to launch, you may need to restart your computer and boot into recovery mode. To do this, you'll need to press F8 repeatedly as your computer boots up. An alternative is to use an external drive, such as a DVD or flash drive.
If you've been able to log in, the black screen could be something as simple as an app that froze during startup. In this case, you may be able to quit the offending app via Task Manager. One possibility is finding LockAppHost.exe on the Details tab and ending the task.