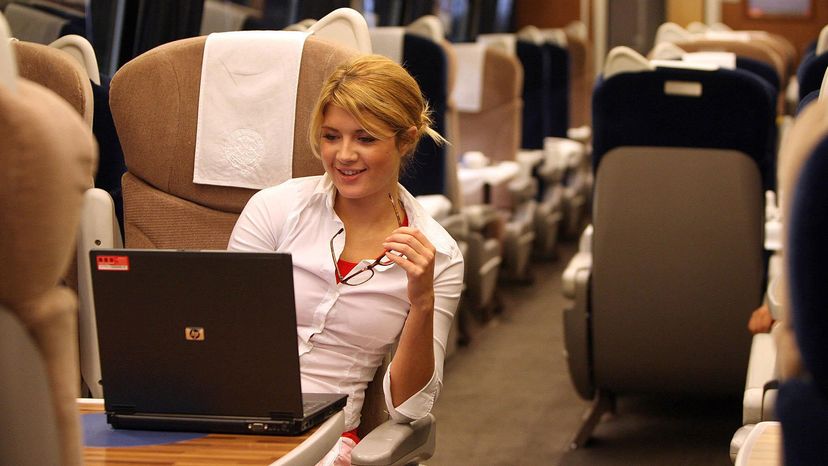 You can connect your PC or laptop to the internet through a Wi-Fi connection if you have a wireless router connected to broadband internet and an operating system that fully supports wireless networking, such as Windows 8, 10 or 11.
If your wireless router was professionally installed by an internet service provider, chances are it's already been set up with an SSID and password encryption. In such a case, you can most likely skip straight to the final step. If you're installing it yourself, you can proceed with the guide as normal. Here's what to do:
Power up the wireless router and use an ethernet cable to connect to one of the network ports on your internet service provider's modem.
Open the network setup wizard in Windows. (Your router's manufacturer may have their own software or web client to assist the setup process. Consult your owner's manual for more details.) Depending on the version of your OS, this process varies:
In Windows 7 or Windows 8.1, select Start, start typing Network and Sharing Center, and then choose it in the list.

In Windows 10, select Start, then select Settings/Network & Internet/Status/Network and Sharing Center.

In Windows 11, select Start, type Control Panel, then select Control Panel/Network and Internet/ Network and Sharing Center.
Once the wizard is accessed:
Select: Set up a new connection or network/Set up a network/Next.

Enter your username and password when prompted. Many routers use the term admin as a default for both. Again, check your router's manual if you don't know the default username and password.

Pick a name, also called an SSID, for your network, once you access your router's configuration page. Try to think of an original name that will distinguish your Wi-Fi from your neighbor's Wi-Fi.

Choose the type of security you want. WPA2 and WPA3 are more secure than WEP, but not all devices support WPA3. Create a unique password for your network. There will be hints on your router configuration page to tell you how to set up a password. Make sure to keep a hard copy of your password hidden somewhere in case you forget it.

Locate and click on the internet icon for Windows 8, 10 or 11 in the notification area to the right of the taskbar. The icon will resemble a signal meter, like you would see on a cell phone. Choose the wireless network you just set up and enter your password.