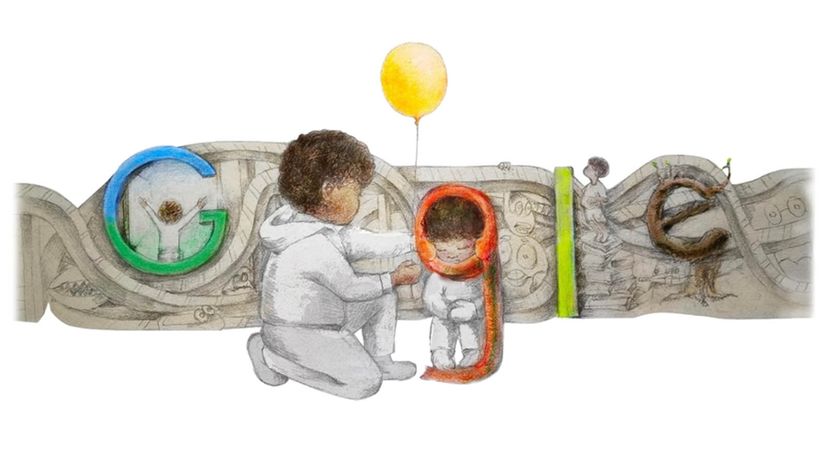 It's that time of year again, students! No, not finals. And not spring break either. Get out your art supplies and your imagination fired up, because you could have your art featured on Google.com — and win a slew of scholarships and prizes.
It's the Doodle for Google contest; it opened for entries Jan. 11, 2022, and will take submissions until March 4, 2022.
This year's theme is one we can all appreciate: "I care for myself by ..."
It's been a tough couple of years, everybody. Maybe you've noticed. So for 2022, Google wants all of you students in kindergarten through 12th grade to share how you care for your entire self when things get difficult. Your Google Doodle can take any art form, from digital illustration to multimedia sculpture.
Here's Google's explanation of the 2022 contest theme:
We all have a lot going on — and now more than ever, it's important for us to take care of our bodies and minds. What are your favorite things to do that make you feel better when you're feeling down? How do you take a break? What activities make you feel calm or give you energy? What or who brings joy to your heart? Our theme this year invites you to share how you nurture your mind, body, and/or spirit as you face the opportunities and challenges every new day brings.
To enter you need to do three things:
Send in your art, either via the official entry form or by uploading a photograph of your work or mailing it into Google headquarters.

Include a signature of a parent or guardian on the form.

Write a short artist's statement about your Doodle and how it relates to the theme of caring for yourself.
Students K-12 can enter, and there are five grade groups. There will be 54 state and territory winners, and from those, five national finalists will be chosen. From those five, one national winner will have their work featured for 24 hours on Google.com as the Doodle of the Day.
This student will also receive a $30,000 college scholarship and a $50,000 technology package for their school or, if they're home-schooled, a nonprofit in their community. The finalists will each receive a $5,000 scholarship, and all winners receive Google hardware and swag.
There are a few restrictions. Google only accepts one entry per student, and the entry must be signed by a parent. No group projects are allowed. No logos or copyrighted material can be used in the art. And that's about it.
This year's judge is the 2021 National Teacher of the Year Juliana Urtubey, who teaches at an elementary school in Las Vegas. Now go get doodling!