While we here at HowStuffWorks certainly love the mysteries, histories and general curiosities we share on our own podcasts, so many others make our minds wander and our emotions flare. Here, the hosts of our own podcasts share which shows are on their playlists right now. Check out their favorite podcasts to see if you have any in common — or discover new ones to obsess over.
Jonathan Strickland, Fw:Thinking
The Skeptics' Guide to the Universe: This is a show all about critical thinking. Segments include discussion of science in the media and a game in which one host attempts to stump the others about whether certain headlines are science or fiction. It's educational and entertaining!
Welcome to Night Vale: If you've ever wondered what would happen if "The Twilight Zone" and "A Prairie Home Companion" had a baby, this is it. The show is a collection of fictional broadcasts from the Night Vale community radio station. Remember — no dogs are allowed in the dog park.
Rooster Teeth Podcast: Very rarely is this show safe for work, but it's always hilarious. The crew from Rooster Teeth (the company behind the web series "Red vs. Blue") get together each week to talk about random topics and make fun of each other.
Judge John Hodgman: I used to find the plaintiffs' and defendants' arguments the most compelling part of Judge John Hodgman — they are funny and odd, and they often reveal weird quirks people have about their lives. But the verdicts have grown into a thoughtful, often moving (and still sometimes very funny) meditation on what it means to be a human being in the world with other people. 
Sawbones: Sawbones is a medical history podcast hosted by Dr. Sydnee McElroy (the actual doctor) and her husband Justin (the comedy sidekick). It imparts real medical knowledge about the past (and sometimes the present) while also being delightfully funny.
Another Round: Do you like pop culture, intersectionality and wide-ranging interviews with media movers and shakers like Melissa Harris Perry, Margaret Cho and Hillary Clinton? Hosts Heben Nigatu and Tracy Clayton bring you all that and a hilarious rapport that makes you feel like you're hanging out in the Buzzfeed studio guzzling pinot alongside them.
Throwing Shade: Comedian hosts Bryan Safi and Erin Gibson "take all the issues important to ladies and gays and treat them with far less respect than they deserve." Think: "The Daily Show" meets "Stuff Mom Never Told You" with a dash of improv to keep things the right amount of ridiculous.
Love + Radio: In-depth interviews use spiraling narratives and lush sound design. It's like eavesdropping on someone's internal dreamscape, complete with unexpected twists and turns in the story. Standout episodes: "Eternity Through Skirts and Waistcoats" and "The Silver Dollar."
State of the Human: Produced by the Stanford Storytelling Project, episodes are conceived and produced by Stanford students covering universal themes. Solid storytelling. Standout episode: "Healing."
RuPaul: What's the Tee? With Michelle Visage – These two delight me thoroughly. It's funny, insightful, irreverent and totally uplifting. I am always happier for having spent time listening to an episode.
StarTalk: I am a total Neil deGrasse Tyson fangirl and love getting science information delivered with wit.
The Nerdist: Even when the guest is someone I think I'm not that interested in, I walk away from these recorded conversations having learned something or gained insight into the entertainment industry, online culture or just what makes people tick.
BBC Global News: Dependable, in-depth international news on a diverse range of topics, from the latest geopolitical developments to cultural celebrations and more.
The Moth Radio Hour: Storytellers of all stripes reveal the funny, heartbreaking, terrifying and tender sides of the human experience in true tales of everything from adventure to romance, loss to triumph and everything in-between.
Ideas: When it comes to polished, tightly-produced podcast offerings, there's no beating CBC Radio One's "Ideas." They cover a wide range of cultural, historical, scientific, philosophical and artistic topics. The average listener probably won't fall for each and every episode, but the ones that grab you change the way you look at the world. It's simply the best.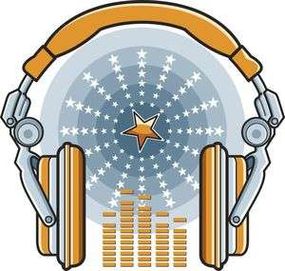 RA Podcast: I listen to a lot of purely musical podcasts while I work — and that used to mean following a dozen DJ-mix podcasts at any given time. I've cut back in recent years, but Resident Advisor's show remains a regular part of my week. They feature a great selection of international DJs with a focus on the deeper, more cerebral side of electronic music.
Solid Steel: I'd be remiss if I didn't single out Ninja Tune's excellent Solid Steel podcast as well. The show's been going strong for years now, and they always feature two hours of incredible music, featuring a talented mix of resident DJs such as Coldcut and DJ Food, as well as an endless stream of guest DJs that range from legendary veterans to talented newcomers.
How Did This Get Made?: We've all seen bad movies and wondered who cooked up that dumb idea. This podcast lets you in on the answer, along with scathing commentary from three of today's best comedians and a rotating cast of humorous guests. 
Wait, What?: I've had a hard time finding a pop culture podcast that doesn't regurgitate press releases or fawn all over their guests for fear of repercussions. This show features two experienced hosts who don't pull their punches when analyzing the comics and entertainment industry.
Limetown: Described by many as Serial meets "The X-Files," this creepy podcast is disguised as a journalistic investigation into the disappearance of an entire town full of people in Tennessee. A wonderfully weird tale that makes excellent use of the format's sound design.
Judge John Hodgman: Judge John Hodgman not only dispenses swift and thoughtful justice, but bailiff Jesse Thorn is the hidden comic gem.
My Brother, My Brother and Me: The McElroys of MBMBaM are some of the quickest witted numbskulls around and their show is a pure delight.
The Memory Palace: Nate DiMeo of The Memory Palace puts together one of the best history shows around, intelligent, fascinating stuff.
99% Invisible: This is the design show for people who didn't think they liked design. Great stuff from the super awesome Roman Mars.
"Most of these shows are from colleagues I've gotten to know over the years," adds Chuck, "so it's fun to support them and see them grow and thrive."