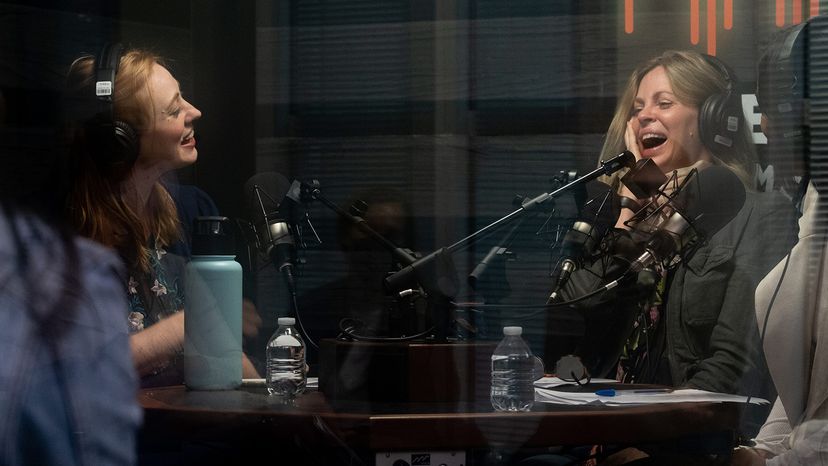 Have you ever dreamed of having your own radio show? Are you a recording artist hoping to have your songs heard by the masses? Decades ago, you would have needed a lot of connections — or a fortune — to get heard.
But now, thanks to the internet and its instantaneous connection to millions of people, your dreams can become reality. Just as blogging and social media enabled almost anyone with a computer to become a bona fide reporter, podcasting allows virtually anyone with a computer to become a radio disc jockey, talk show host or recording artist.
Although podcasting first found popularity within the techie set, it has since caught on with the general public. Log on to one of several podcast sites on the web, and you can download content ranging from music to philosophy to sports. Podcasting combines the freedom of blogging with digital audio technology to create an almost endless supply of content. Some say this new technology is democratizing the once corporate-run world of radio.
Podcasting is a largely free service that allows internet users to stream or download a digital audio file (typically MP3s) from a podcasting website or hosting platform to listen to on their computers, smartphones or digital audio players. The term comes from a combination of the words iPod and broadcasting.
Unlike internet radio, users don't have to 'tune in' to a particular broadcast. Instead, they download the podcast on demand or subscribe via an RSS feed (RSS stands for Really Simple Syndication), which automatically downloads the podcast to their computers. The technology is similar to that used in personal video recorders that lets users set which programs they'd like to record and then automatically records those programs for later viewing.