Non-Traditional Keyboards
A lot of modifications to the traditional keyboard design are an attempt to make them safer or easier to use. For example, some people have associated increased keyboard use with repetitive stress injuries like carpal tunnel syndrome, although scientific studies have produced conflicting results. Ergonomic keyboard designs are intended to keep a person's hands in a more natural position while typing in an attempt to prevent injuries. While these keyboards can certainly keep people from holding their hands in a "praying mantis" position, studies disagree on whether they actually prevent injury.
The simplest ergonomic keyboards look like traditional keyboards that have been divided down the middle, keeping a person's hands farther apart and aligning the wrists with the forearms. More complex designs place the two halves of the keyboard at varying angles to one another and to the surface on which the keyboard rests. Some go even further, placing the two halves of the keyboard on the armrests of chairs or making them completely perpendicular to the desk surface. Others, like the Datahand, don't look much like keyboards at all.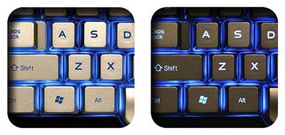 Some modifications, while not necessarily ergonomic, are designed to make keyboards more portable, more versatile or just cooler: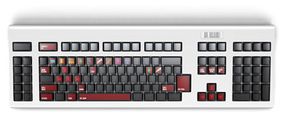 With the exception of the Virtual Laser Keyboard, which has its own sensing system, each of these keyboards uses the same type of technology as traditional models do to communicate with the computer. We'll look at that technology next.