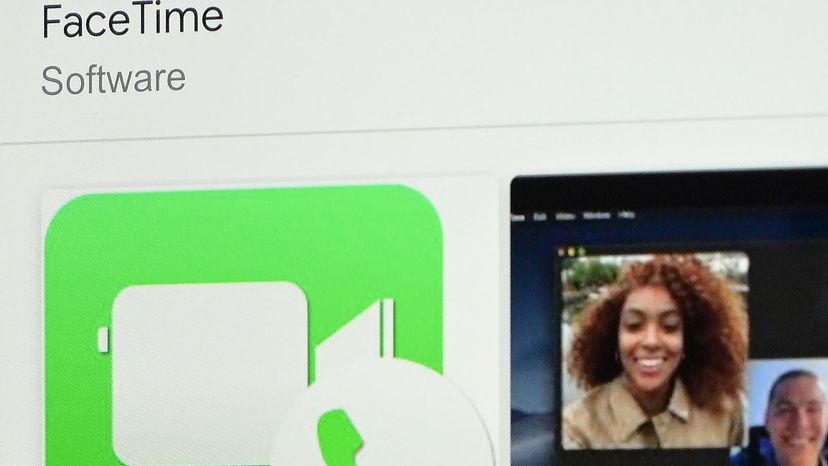 This FaceTime isn't about getting quality time in front of your boss; FaceTime is a video chat application developed by Apple. Apple developed it on an open standard, which means that technically (no pun intended), FaceTime can be used across a range of platforms, and other manufacturers can leverage FaceTime's protocol. However, in reality, FaceTime remains available only to users of Apple products. Specifically, you can use FaceTime from your iPhone, iPad or Mac computer, and you'll need to be contacting someone on one of these devices as well.
The app comes built-in to your device. Simply access it by going to Settings and looking for FaceTime on your phone or tablet. You'll need to enter your Apple ID. For your Mac computer, launch the FaceTime app.
You can use FaceTime video (the standard way) which will show you and the person you're speaking to on video. You can even do a group FaceTime call that way. There is also a FaceTime Audio setting which puts the call on audio mode only.
To make a FaceTime call, just open the app on your device and tap the "+" button on the FaceTime option and choose "Video" (or "Audio.")
To do a group FaceTime, open the FaceTime app and tap the "+" button at the top of the contacts list. In the "To" field, start to type the name or number of the first person you want to call. As you type, suggestions will come up. Only names in blue can be added (names appearing in gray mean that the contact has not upgraded to OS 12.1 and so can't support group FaceTime.) To add another person, start typing their name or number also in the "To" field. Once you have all the people added, tap the "Video" or "Audio" button to start the call. Each person in the chat gets a notification about the call.
As we said before, FaceTime only works between callers who are in the Apple universe. You can't place a FaceTime call to an Android user and Android users don't have access to FaceTime. If you need to make a video call to an Android user, you'll need to use a third-party app like WhatsApp or Skype.