Other Google Products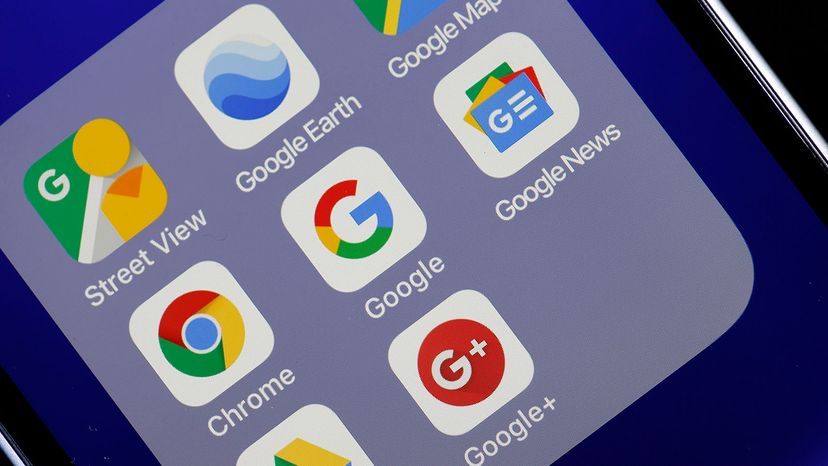 Google Maps uses several map sources as well as satellite data from DigitalGlobe and others to create interactive maps. Millions use Google Maps on their smartphones every day for driving directions.
Google Maps has several view modes. The map view is a basic road map, satellite view overlays a road map on top of scalable satellite photos of the region, terrain view creates a topographic map with a road map overlay, and traffic view uses red, yellow and green to indicate congested major roadways in the area. Street view mode is available in many places to view images taken from street level. You can navigate through a place with street view by clicking on arrows in the image, and rotate the view 360 degrees.
You can also use Google Maps like a search engine to find a business, such as "HowStuffWorks, Atlanta, Georgia," which will show you our office's location. If you're in the mood to eat sushi in San Francisco, California, you can type "sushi, San Francisco," and with a click, Google Maps will display a map of the city with several sushi restaurants tagged.
A product related to Google Maps is Google Earth, an interactive digital globe that features satellite images, 3D views and information on millions of places around the planet.
Google launched an internet browser, Chrome, in 2008, and it has quickly become the dominant desktop browser [source: StatCounter]. A year earlier, the company released the Android mobile operating system — Google search, Chrome and Google Maps are integrated into it — which now commands the lion's share of worldwide market share of mobile operating systems [source: StatCounter]. In 2017, Google announced that more than 2 billion mobile devices around the world were running on Android. [source: Google].
In 2007, the company acquired video sharing site YouTube, now the second-most popular site on the Web (behind Google.com) [source: Lifewire]. Google also has made forays into hardware with its own branded phone (the Pixel), a device that streams music and video to your TV (Chromecast), easy-to-use laptop computers (Chromebooks) and "smart" devices (like the Google Nest thermometer and Google Home) that connect to the internet to help with everyday life.