Sockets and CPUs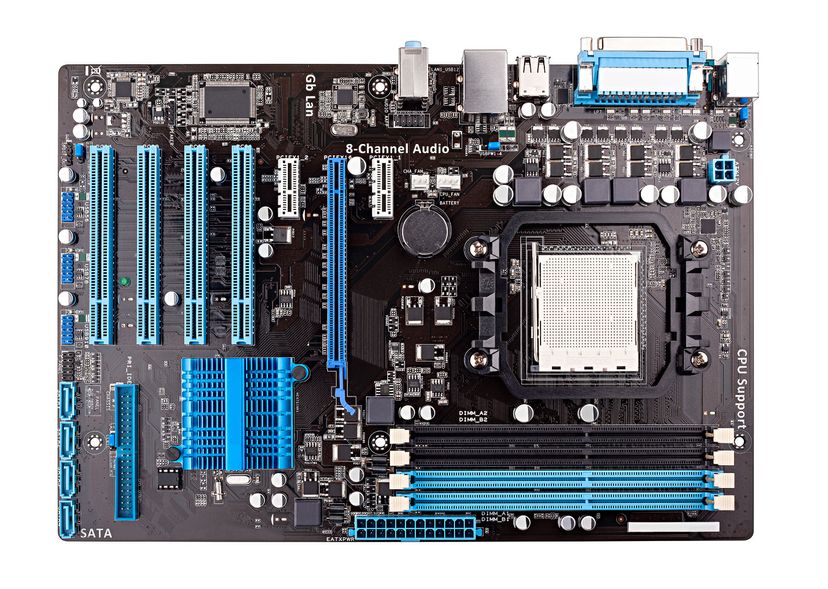 The CPU is the first thing that comes to mind when many people think about a computer's speed and performance. The faster the processor, the faster the computer can operate. Manufacturers use standard sets of pins to connect the CPU to the motherboard, called the Pin Grid Array (PGA). The different pin-and-socket layouts result from further research and development and are designed to make the most of the processor's capabilities.
CPU manufacturers have used a variety of PGAs. Motherboard socket arrangements are often named for the number of pins in the PGA. Architectures change quite often, but some examples include:
Socket 7 — for mid-1990s Intel processors, although competitors also adopted this architecture
Socket 478 — for older Pentium and Celeron processors
Socket 754 — for AMD Sempron and some AMD Athlon processors
Socket 939 — for newer and faster AMD Athlon processors
Newer Intel CPUs use an LGA, which stands for Land Grid Array. An LGA is different from a PGA in that the pins are part of the socket, not the CPU. LGAs also come in specific configurations, such as:
LGA 1200 — for Intel's 10th generation processors, released in 2020
LGA 3647 — for Xeon and Skylake processors
LGA 775, aka Socket T — a classic Intel layout used with the Pentium 4 and some later generations
Anyone building a PC with a specific CPU in mind should select a motherboard based on that CPU. For example, if you want to use one of the newest multi-core chips made by Intel or AMD, you will need to select a motherboard with the correct socket for those chips.
The CPU communicates with other elements of the motherboard through a chipset. We'll look at the chipset in more detail next.