If you've ever used a word processing program, spreadsheet application or graphic design software, you've had some experience with productivity software. These are the tools people use to create and produce documents, presentations, databases, charts and graphs. It might not be the most exciting software on the market, but for many organizations, corporations and individuals, it's a necessity.
Although there are hundreds of examples of productivity software available, there's little doubt that Microsoft Office dominates the industry. That's partly because the Windows operating system (OS), also produced by Microsoft, is the most common OS on PCs today. In fact, more than 86 percent of all computers in homes and offices run on some form of the Windows OS (source: W3C). Many computer vendors include full or trial versions of Microsoft Office on new Windows PCs, which might partly explain the software's popularity.
Of course, another possible explanation for Microsoft Office's popularity is that it gives users the functionality they need to do their jobs. Because Office is a suite of applications produced by the same company, the developers for each program have the opportunity to make some application functions universal across the suite. In theory, such functions make it easier to combine elements from different applications to create an integrated document.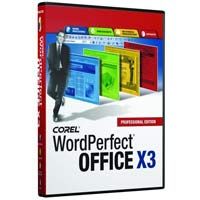 ­
Some users may find programs from other companies are better suited to their own needs. Others might need specialized productivity software dedicated to a specific purpose. For example, screenplays follow a very specific format. Screenwriters might want word processing software that formats documents in the appropriate style automatically. There are hundreds of specialized productivity software applications that cater to practically any format you can imagine.­
Whether you choose to buy a suite of programs from a major publisher or download shareware from an enterprising developer, you need to keep a few things in mind. Perhaps the most important fact to remember is that productivity software's purpose is to make tasks easier, but it doesn't take care of all the work by itself. Some people install productivity software and expect it to make production a breeze. While the software might streamline the process, in the end it's going to fall to the user to generate the actual content.
So what exactly makes productivity software productive? Find out in the next section.